Rent a car Bucharest - Reasons to choose us if you plan to rent a car in Bucharest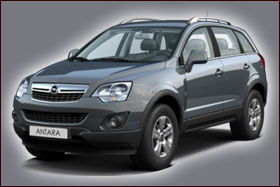 When you choose to rent a car in Bucharest through Autorent - Thrifty.ro Car Rental, you choose the best car rental service at the best price in Romania. If you plan to hire a car in Romania, take the opportunity to use our online reservation system and find out what vehicle suits you best. The entire online car rental system is secure, protecting your data and the confidentiality of your transactions.

If you plan to rent a car in Bucharest, you will be pleased to know that our reservation system allows you to do this 24 / 7, confirming the availability of the cars within seconds. Also, our highly trained agents are ready to assist you, if you have any questions or if you need advice about the size of the car you wish to rent, the trunk capacity, seating, the availability of accessories like child seats, navigation systems, insurance packages, and so on.

We have an entire fleet of vehicles, be them manual or automatic, and you can rent a car in Bucharest using any of our offices, which are located in airports, as well as citywide. You can choose a Chevrolet or an Opel, even if it is a Spark model, Aveo, Cruise, Captiva, Orlando, Corsa, Astra, Insignia, Zafira or Antara. Our fleet is renewed yearly, thus allowing you to take advantage of the newest models on the international auto market by using our services.

All our offices are equipped with modern payment processing systems, allowing us to operate payments with VISA, MASTERCARD or AMERICAN EXPRESS credit cards.

Why should you rent a car in Bucharest?
When you use our services to rent a car in Bucharest, you save time and money, no matter if you are here for business or leisure. Using a rental car in Bucharest will help you reach your destination in time and get rid of the crowded public transportation system. Our optional GPS units will guide you throughout the city, providing a high level of accuracy, and thus helping you find any address, be it citywide or countrywide.

All our vehicles are equipped with air conditioning, abs, airbags and CD players, making your trip pleasant and safe. Our road assistance system is available 24 hours a day, and we will make sure to keep you going whenever an incident occurs, helping you with a replacement car if it is needed during your car rental in Bucharest or in Romania. Insurance packages are available to cover all your needs and protect you against damages, accidents, vandalism and thefts, in order to make your trip care free.

If you rent a car using Autorent - Thrifty.ro Car Rental Bucharest, you will discover that we also offer special accessories like winter tires, snow chains during winter time, as well as child seats for children of any ages. Due to the heavy snow and the low temperatures that were recorded lately in Romania during winter time, the new law will require the usage of winter tires during winter (from November to March).

What to see when you rent a car in Bucharest?
While in Romania, don't miss the biggest building in Europe named Casa Poporului (The House of the People), which was built during Ceausescu's regime in the 80's. This building is now named The Palace of the Parliament and it's a multi-purpose building which also hosts the Romanian Parliament's meetings.

According to the Guinness Book, this is the world's largest civilian administrative building and no doubt the most expensive administrative building in the entire world. You will definitely be impressed by the huge rooms and the luxurious furniture inside.

Visit the old town to discover Romania's history. The Lipscani street is a must see in Bucharest; it was named after Leipzig (also known as Lipsca during the 17th century), as that was the origin of many of the wares that could be found in the country. Now the area includes many great restaurants and bars, interesting places that will allow you to spend some quality time in the evenings. If you rent a car in Bucharest and want to visit this historic area, you can take advantage of the parking located on Calea Victoriei, as well as on the adjacent streets in the area.

There are many other places to see in Bucharest, like Grigore Antipa Natural Museum, the Zoo Garden located in Baneasa, Herastrau Park, as well as the recreational area located in Snagov - Snagov lake, with a beautiful forest surrounding the zone.

Click here to rent a car in Bucharest.

EMERGENCY?
CALL US
---
If you have an emergency and need immediate assistance, don't email us.
Call NOW: +40740002000
Customer service agents are on call 24x7 to assist you.