Our customers' satisfaction is important to us
How can we help?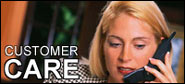 Rates and Reservations
Email your questions regarding Rates and Reservations or call +40740002000 and an agent will assist you.
More...
---
Rental experience
For comments on your previous rental experience. We care a great deal about the quality of your experience with our company. Tell us about it. (Not for rate quotes or reservation questions).
More...
---
FAQ's - Frequently Asked Questions
The most frequently asked questions about renting a vehicle from Autorent -- driver's age, insurance coverage, accidents, and more.
More...
EMERGENCY?
CALL US
---
If you have an emergency and need immediate assistance, don't email us.
Call NOW: +40740002000
Customer service agents are on call 24x7 to assist you.
---
Mailing address
To contact us by mail, write to:
Autorent
10 Montreal Square
World Trade Center Building
Entrance F Office 2.28
Ro - 011469, Bucharest, Romania